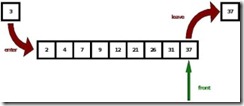 The website that I work on for the majority of my time had been running on the rather out of date jQuery 1.2 for quite some time. I recently found myself with a little bit of downtime and decided it was a good time to see if we could upgrade and take advantage of all the speed improvements that the latest version gives us.
On the most part, the upgrade was fairly painless. Most things worked without change but one particular plug-in did not – AjaxQueue. This is a great little control that acts as an add-on to the ajax method of jQuery, allowing a little more control over how concurrent calls are processed. It gives three modes of operation but for us, the most useful of these are abort and queue and from the names it is fairly obvious what they do.
After I upgraded to jQuery 1.3, it did not take me long to realise that the queue mode was broken. I briefly looked around for an alternative plug-in but found that all of them would require too much change to our existing controls. There was no alternative, I had to open up the hood of AjaxQueue and see what had gone wrong.
What I found was that there must of been a change to a method that the plug-in relied on – a method that it seemed, only became publicly available in version 1.3 – queue. Although the function was similar, the conclusion that I came to was that prior to version 1.3, the queue function automatically de-queued any function added and processed it. When using the latest jQuery, the ajax calls were queued but there was no code to start the processing of the queue.
It was slightly more complex I thought it would be to get it going – I had to ensure the queue was only started once. I finally came up with a solution and a newly revived plug-in, the code of which is below. As the original plugin has not been touched for quite some time (2007), I thought it ok to post my modified version here.
(

function

(

$

)

 

{


 
    

var

 ajax 

=

 $.

ajax

,


        pendingRequests 

=

 

{

}

,


        synced 

=

 

[

]

,


        syncedData 

=

 

[

]

,


        ajaxRunning 

=

 

[

]

;


 
 
    $.

ajax

 

=

 

function

(

settings

)

 

{


        

// create settings for compatibility with ajaxSetup


        settings 

=

 jQuery.

extend

(

settings

,

 jQuery.

extend

(

{

}

,

 jQuery.

ajaxSettings

,

 settings

)

)

;


 
        

var

 port 

=

 settings.

port

;


 
        

switch

 

(

settings.

mode

)

 

{


            

case

 

"abort"

:


                

if

 

(

pendingRequests

[

port

]

)

 

{


                    pendingRequests

[

port

]

.

abort

(

)

;


                

}


                

return

 pendingRequests

[

port

]

 

=

 ajax.

apply

(

this

,

 arguments

)

;


            

case

 

"queue"

:


                

var

 _old 

=

 settings.

complete

;


                settings.

complete

 

=

 

function

(

)

 

{


                    

if

 

(

_old

)

 

{


                        _old.

apply

(

this

,

 arguments

)

;


                    

}


                    

if

 

(

jQuery

(

[

ajax

]

)

.

queue

(

"ajax"

 

+

 port

)

.

length

 

>

 

0

)

 

{


                        jQuery

(

[

ajax

]

)

.

dequeue

(

"ajax"

 

+

 port

)

;


                    

}

 

else

 

{


                        ajaxRunning

[

port

]

 

=

 

false

;


                    

}


                

}

;


 
                jQuery

(

[

ajax

]

)

.

queue

(

"ajax"

 

+

 port

,

 

function

(

)

 

{


                    ajax

(

settings

)

;


                

}

)

;


 
                

if

 

(

jQuery

(

[

ajax

]

)

.

queue

(

"ajax"

 

+

 port

)

.

length

 

==

 

1

 

&&

 

!

ajaxRunning

[

port

]

)

 

{


                    ajaxRunning

[

port

]

 

=

 

true

;


                    jQuery

(

[

ajax

]

)

.

dequeue

(

"ajax"

 

+

 port

)

;


                

}


 
                

return

;


            

case

 

"sync"

:


                

var

 pos 

=

 synced.

length

;


 
                synced

[

pos

]

 

=

 

{


                    error

:

 settings.

error

,


                    success

:

 settings.

success

,


                    complete

:

 settings.

complete

,


                    done

:

 

false


                

}

;


 
                syncedData

[

pos

]

 

=

 

{


                    error

:

 

[

]

,


                    success

:

 

[

]

,


                    complete

:

 

[

]


                

}

;


 
                settings.

error

 

=

 

function

(

)

 

{

 syncedData

[

pos

]

.

error

 

=

 arguments

;

 

}

;


                settings.

success

 

=

 

function

(

)

 

{

 syncedData

[

pos

]

.

success

 

=

 arguments

;

 

}

;


                settings.

complete

 

=

 

function

(

)

 

{


                    syncedData

[

pos

]

.

complete

 

=

 arguments

;


                    synced

[

pos

]

.

done

 

=

 

true

;


 
                    

if

 

(

pos 

==

 

0

 

||

 

!

synced

[

pos 

-

 

1

]

)


                        

for

 

(

var

 i 

=

 pos

;

 i 

<

 synced.

length

 

&&

 synced

[

i

]

.

done

;

 i

++

)

 

{


                        

if

 

(

synced

[

i

]

.

error

)

 synced

[

i

]

.

error

.

apply

(

jQuery

,

 syncedData

[

i

]

.

error

)

;


                        

if

 

(

synced

[

i

]

.

success

)

 synced

[

i

]

.

success

.

apply

(

jQuery

,

 syncedData

[

i

]

.

success

)

;


                        

if

 

(

synced

[

i

]

.

complete

)

 synced

[

i

]

.

complete

.

apply

(

jQuery

,

 syncedData

[

i

]

.

complete

)

;


 
                        synced

[

i

]

 

=

 

null

;


                        syncedData

[

i

]

 

=

 

null

;


                    

}


                

}

;


        

}


        

return

 ajax.

apply

(

this

,

 arguments

)

;


    

}

;


 


}

)

(

jQuery

)

;